Posted on October 16 2019
In today's world, our smartphones have become a huge part of our daily lives. From staying in touch with friends and family, listening to music, even to completing work tasks: we use our phones in almost every of our lives.
So why aren't we using them to the benefit of our mental and physical health? The answer: we can be, and many people are! For everything you can dream of: "there's an app for that". The same goes for wellness. You can track your workouts, practice yoga and mediation, find healthy recipes, track your sleep, complete breathing exercises, and SO much more. 
Let us help you work through the cluttered world of apps, and get you going towards self-betterment! Here are our three recommendations for wellness apps that you should try today.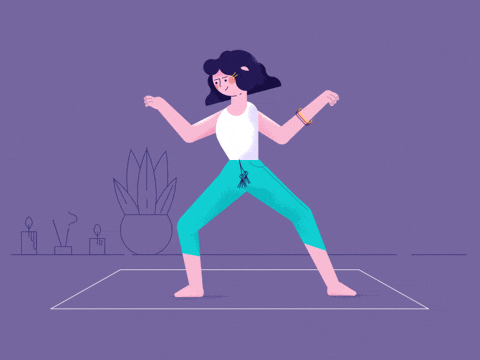 3 Essential Wellness Apps
1. Nike+ Run Club
Price: Free
Platform: Apple, Android
Whether you are an expert runner or a newbie, the Nike+ Run Club app is a great way to track your runs and get started on a consistent running routine. Note that you will need to to run with a smartphone (the app also works with the Apple Watch, if you have one). 
Put simply, the Run Club app allows you to track your runs. You can map out your favorite paths and distances to run. The app also lets you set benchmarks and pace goals to work towards. Its tracking features also go further than ever before with heatmaps. These allow you to see the points during your run in which you were the fastest/slowest.
The app also comes with guided runs for you to follow. These detail different running drills and exercises. They come with written instructions and an audio guides. The app also easily syncs with your Spotify, letting you listen to music and run all in one. Best of all, you can create custom playlists for different runs and pace goals: allowing you to pump yourself up with the power of music, right when you need it.
With the Run Club app, you can also post your runs to their in-app social platform (as well as Facebook). There you can receive feedback from other app users on your achievements. You can also share your progress with friends, or challenge them to meet certain pace and distance goals! 
For a full in-depth look, read this wearable article.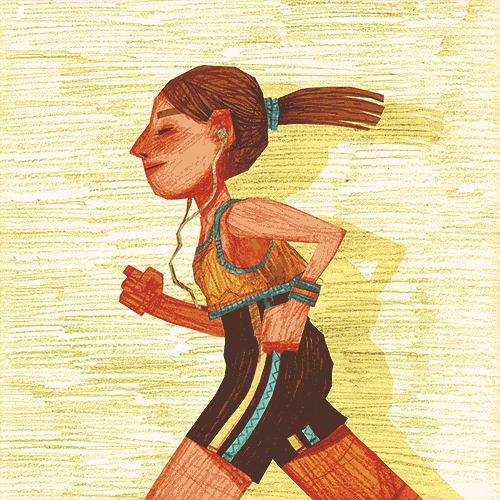 2. Calm
Price: Free (basic version), $60/yr (full access)
Platform: Apple, Android 
Calm is the foremost app in meditation and mindfulness practice. It was designed with the goal of helping its users sleep better and reduce their levels of stress and anxiety. The app allows you to do this by providing guided meditations, soothing music, and bedtime stories. And something must be going right: according to CNBC in 2018, Calm is valued at nearly 250 million dollars!
If the price tag of $60/yr for a subscription puts you off, don't worry. The free version of the app is still fairly thorough. They have a variety of available meditations and even a few meditation sequences. I have been using the free version on and off since 2016, and have found that the practices available work wonders for me.
So what are you waiting for? Download Calm today and begin working on developing a mindfulness practice. As we've blogged about previously, meditation and mindfulness can have immense mental and physical health benefits.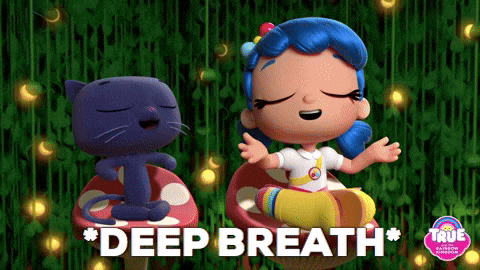 3. Sleep Cycle
Price: Free
Platform: Apple, Android
Sleep Cycle offers a unique way to start your mornings, and better your process of waking up. The app works in two ways. First, it's a highly attuned sleep monitor. Secondly, it's an alarm clock. More specifically, its uses its knowledge as a sleep monitor to be a smarter alarm clock. 
Here's how it works. The app uses your smartphone to track your movements as you sleep: all as your phone sits beside your pillow. The app than graphs your sleep habits. This is meant to give you an accurate representation of how well you've slept. This data is interpreted by the app, and used to wake you at the optimal time in your 'wake up phase'. What does this mean? Well, if the app sees that you are in a period of deep sleep, it won't wake you. But if it notices a lot of movement (showing light sleep), it will wake you up. Waking in this lighter phase of sleep makes for a much better morning.
P.s. if you are looking for a great way to improve your sleep, check out last week's blog! 
Have you used these or any other apps to improve your well being? Let us know your thoughts and experiences in the comment section below!