Posted on April 03 2019
It's really ONLY Wednesday!?
It's halfway through the week and you've hit a wall, but you need to keep on chugging: at work, at home, and at the gym.
We feel you, it's been a long week already (or maybe we're all just a little too ready for the weekend?). Despite this, we always strive to do our best and be our most productive and helpful self.  
Sometimes all you need is a little motivation and affirmation to keep things moving. It can be helpful and healthy to take in some inspiration from the sources of positivity around you. We hope that we can be one of those!
So without further ado, here are six motivational quotes to help you crush the rest of your week. Take these tidbits of inspiration that we love to heart and strive towards being your best self this week!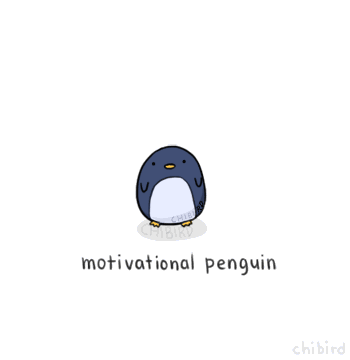 1. "Because you are alive, everything is possible." -Thich Nhat Hanh
This is a great place to start on any day. You are ALIVE! It really is incredible. Being thankful for that, and reflecting on the endless possibilities that come with it, might just be all the motivation you need.
2. "Never discourage anyone who continually makes progress, no matter how slow." - Plato
This one is so vital. Sometimes it might feel like the changes you are making and the work that you are doing is not enough. But as long as you are making even the slightest bit of positive progress, you are heading in the right direction and should be proud of yourself.
3. "Those who dare to fail miserably can achieve greatly." -John F. Kennedy
Fear of failure has crossed the minds of everyone of us, that is something we cannot deny. Letting that fear get in the way of our goals is something we have to actively work against. Put yourself out there, stay true to your goals, and great things can happen.
4. "Leave nothing for tomorrow which can be done today." - Abraham Lincoln
Sometimes we all really need to hear this one. It can be extremely easy to put things off just one more day, whether it's that trip to the gym or completing that report. The best way to stay on top of things is to work towards finishing important projects today.
5. "Our greatness has always come from people who expect nothing and take nothing for granted - folks who work hard for what they have, then reach back and help others after them." -Michelle Obama
It can be easy to fall into the trap of wanting immediate gratification for what we do, especially in the fast-paced world we live in. But it really is an amazing thing when someone is selfless, works hard, and helps others who have less than them, without any need for constant praise and approval. If we all did it, the world would be a much brighter place.
6. "I hope you're proud of yourself for the times you've said 'yes,' when all it meant was extra work for you and was seemingly helpful only to somebody else." - Mr. Rogers
This really goes hand in hand with the last quote. Being selfless can be hard, but it really is worth it. Going the extra mile to brighten someone's day is definitely a labor of love, and one you should take pride in. 
We hope that these quotes have brightened your day, even if it was just a fraction. Take this positive inspiration, digest it, and go forward and crush the rest of your week!