Posted on May 15 2019
Do you like going to farmers markets?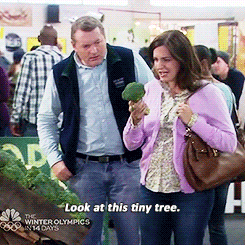 Imagine if you could have fresh, farmers market quality produce IN YOUR BACKYARD.
Does that sound too good to be true?
Is it heaven?
Nope. It's your urban garden.
I know what you're thinking - "I could kill a cactus" "I don't have a green thumb" "I tried growing veggies before and it was a let down".
Do not fear!
Growing your own fruits and veggies doesn't have to be overwhelming or disappointing.  
a few tips to remember before starting your garden.
Pick 2-3 fruits or vegetables, NO MORE
I know you're thinking, "if they're easy to grow why not do all five?
No, don't do it. Pick your favorite 2 or 3 - that's it. You'll have more success with less types of vegetables and fruits to take care of. Trust me.
Do your research
This blog is an overview - I am by no means an expert on gardening. Consulting good ole Google is a good idea especially if you live somewhere where the climate is vastly different from the east coast.
Gather supplies AHEAD of time (before the day you want to plant)
Because if you're anything like me you will undoubtedly forget something and who wants to be running back and forth to Home Depot all day?
Not me.
So please do not try to do all of these things at once. It will honestly be miserable and that is not the energy you want to give out to your seedlings! Watch this to see how it affects plants growth.
Grow your fruits and vegetables in containers
I repeat: grow your fruits and vegetables in containers! Especially if this is your first time growing anything.  It's easier because you can move them around, they don't take up too much space, and fit perfectly on a patio or balcony.
Now that you have a good idea of how to tackle your garden - it's time we move on to the main events: fruits and veggies that are EASY to grow. When I say easy to grow I mean less maintenance, more harvest.
The 5 EASIEST summer fruits and vegetables to grow
Tomatoes
The quintessential garden classic. Choose a type of tomato that is small (like cherry or grape tomatoes) as your first go around at growing them. These babies work well in a container and can use the help of a trellis to grow nice and tall.

Squash
Summer squash (Zucchinis) are easiest to grow in containers.  They need full sunlight and consistently moist soil.
Lettuce, Salad Greens, Arugula
They grow quickly in full sun but can also handle some shade.  Frequent watering (small amounts) and wider pots provide a good growing space. Leaf lettuce plants can be spaced closer together, heads cannot.
Hot peppers and Sweet peppers
They need full sunlight - lots and lots of sunshine to grow.  Usually have a large harvest if watered and in the sun.
Cucumbers
They need full sunlight and are best grown in a large pot - similar to the tomato plants. Cucumbers require frequent watering and feeding. Adding a trellis to encourage vertical growth helps too.
And there you have it - the 5 EASIEST summer fruits and vegetables to grow. Now get out there and plant!
Oh, and if you need the perfect clothes for some summer gardening in the great outdoors, try our antimicrobial activewear.