Posted on June 05 2019
National Running Day
Did you give up on your New Year's resolution months ago?
Do you keep saying that you need to work on your summer physique, but will "get to it tomorrow?"
There's no better day to get back in the saddle than today, National Running Day!
Why running? Scientific research reveals countless physical and mental benefits directly related to dusting off those workout shoes and getting some fresh air. In fact, the advantages span from instantaneous, to long-term. Check them out!
The Short and Long-term Benefits Of Running
Immediately
According to RunRepeat, brisk movement immediately regulates blood pressure and insulin sensitivity. Studies also indicate that your pleasure and reward receptors are stimulated, reducing anxiety; boosting creativity; and elevating focus.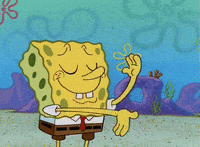 Within 24 hours
Running has also been shown to increase productivity within a 24 hour period. You can thank increased cortisol levels for that. They elevate memorization and information retention to help you "think think think" clearly. Read more here!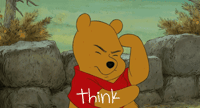 Morning and afternoon runs can prevent your mind from racing during the late hours of the night. In fact, physical activity releases mood-lifting hormones that'll induce deep sleep quicker.  This lengthens one's duration of rest, and conjointly, improves sleep quality. Regular runners may benefit from boosted levels of the sleep-inducing hormone, serotonin, which normalizes sleep-wake cycles.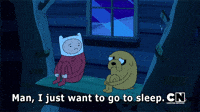 One month of regular exercise
Of course a consistent running routine helps, even within one month! Oh and make sure to run outdoors.
Did you know that natural environments cut the risk of suffering from poor mental health in half? The University of Glasgow researchers concluded that good ol' Mother Nature assists your wellbeing in a manner that indoor facilities cannot.
Professor Richard Mitchell of the Centre for Research on Environment, Society and Health, said: "I wasn't surprised by the findings that exercise in natural environments is good for your mental health, but I was surprised by just how much better it is for your mental health to exercise in a green place like a forest, than in other places like the gym."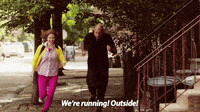 After 1 year
A constant running practice, as long as one year, can be extremely beneficial to your health. Here are just a few reasons why!
Contrary to common belief, your knees strengthen from regular runs.  You can learn more about it here.
While you probably shouldn't be motivated to run to just for your appearance, it doesn't hurt that regular activity can reduce up to 9 years of biological aging. 

And finally, heart health, lower cholesterol levels, cognitive clarity, and injury reduction are only a

few

of the perks from integrating running into your regular routine. You'll feel on top of the world!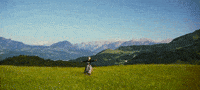 So, what are ya waiting for? Quit running your mouth and start running that body to look, feel, and think better than ever!
Oh, and if you need the perfect socks for running, check ours out. Thanks to our exclusive SILVERCLEAN® technology, they'll stay fresh, clean, and odor-free after every run!